Hey guys,

Merchandise update at my online shop,
new design treats to start the summer with, be sure to check it out.





http://www.cafepress.com/bleuhmeuhdesign



Kawaii Neapolitan Ice Cream Sandwich

Who isn't a fan of ice cream?! Have trouble deciding on a flavor?
Well search no longer, enjoy Kawaii Neapolitan Ice Cream Sandwich, it fits all styles of taste in a cute sense!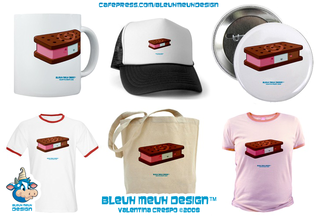 Kawaii Celebration Collective

Cuter than the kawaii universe, It can't be beat! This collective design
of my most popular kawaii's (food and more) is perfect choice
for a fun gift or personal enjoyment!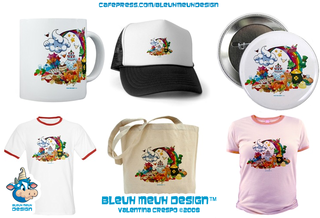 Kawaii Candy Corn Union Nurse & Soldier

A cute and whimsical patriotic Kawaii Candy Corns as
Union Nurse and Union Soldier commemorating the end of the CIVIL WAR.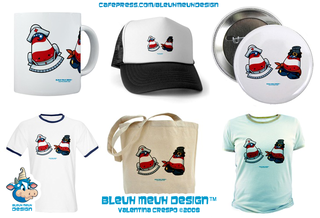 Thank you and enjoy!
=D

Bleuh Meuh Design™
Valentina Crespo ©2008